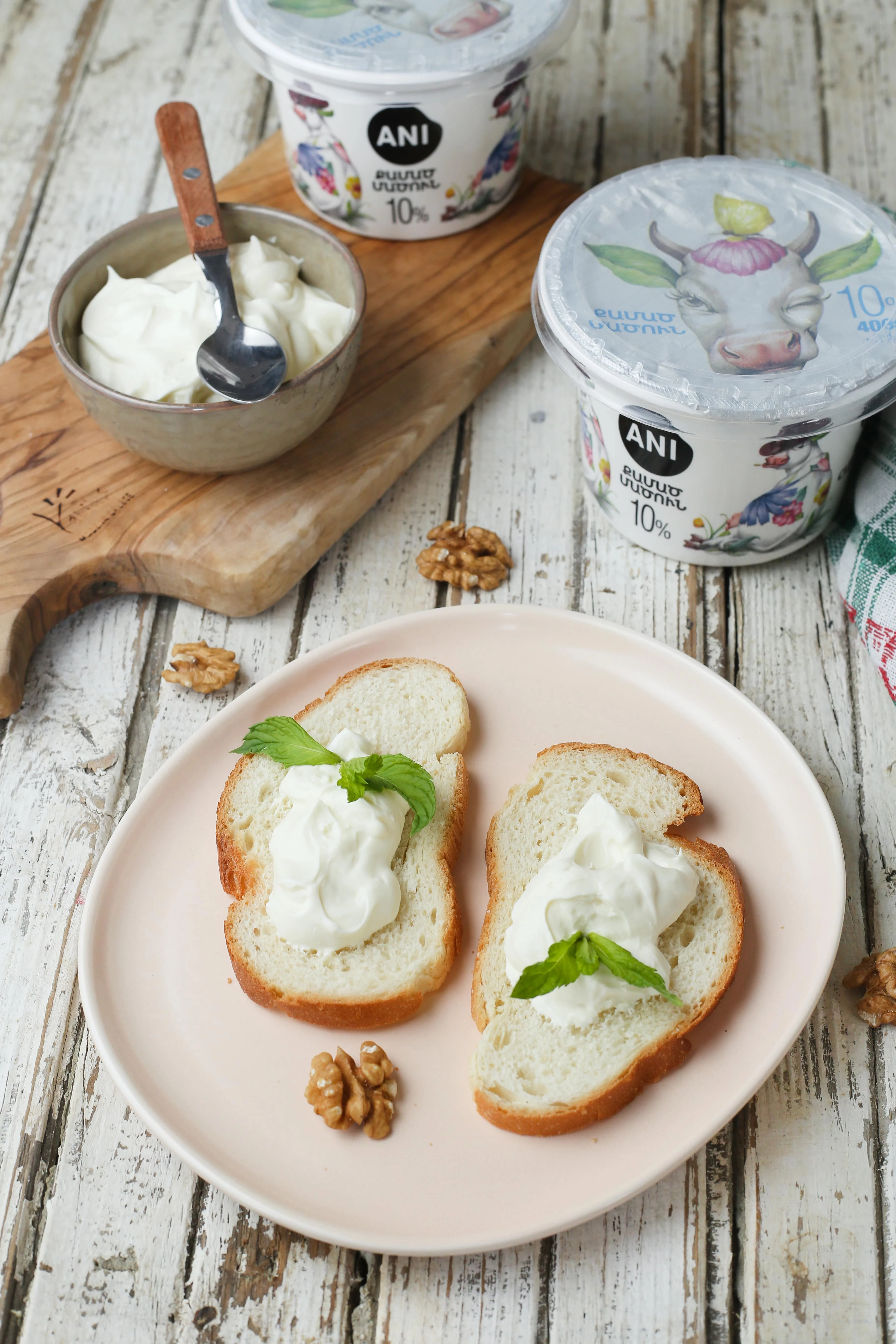 Strained matzoun is a variation of the most widely consumed fermented dairy product among matzouns. Strained matzoun has its unique and traditional place on the table of every Armenian family. It is served without any additives․ However, the salads made from it, with crushed walnuts, greens and spices, are very popular as well. Strained matzoun also gives an interesting and delicate taste to vegetable salads. 
Like all dairy products, the strained matzoun of «ANI PRODUCT» also has positive influence on the gastrointestinal system and regulates the microflora of the body.
Matzoun has been strained since ancient time in Armenia to prolong its shelf life. During summer, the matzoun was strained with a bag, poured into pots and covered within a thin layer of oil to make it opaque. Another way to preserve the matzoun was to dry it. For this purpose, people dried matzoun under the sun and stored in a cool place for winter use.    
Due to modern technologies, today, like all dairy products, strained matzoun can be bought all year round. "ANI PRODUCT" company's mission is to provide fresh and healthy dairy products to its consumers every day.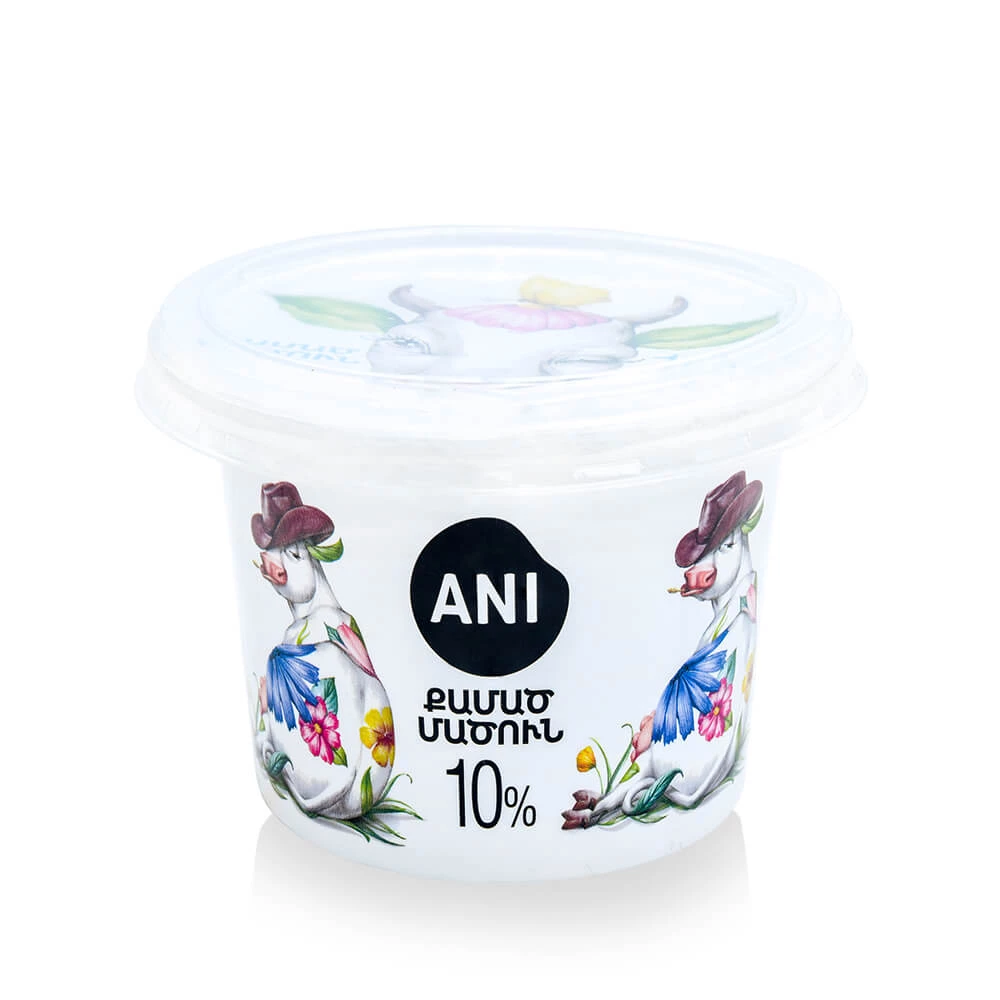 Strained Matzoun 10%
Nutritional value per 100g
●fats10%
●proteins10%
●carbohydrates 2,6%
●calories140kcal/582kJ


Net Weight՝ 400g±3%

Ingredients: Matzoun 3.2% (pure cow milk, dry skim milk, pure skim milk, matzoun leaven (lactococcal mixture).